1. THE SEA
'From Source to Sea: Our time to stop the litter flow'
Every second breath we take is generated by our Ocean's, it also waters our soil. All life on our planet depends on the well being of our oceans and our sea's. As an island nation, our connection to coastal and marine environments is deeply rooted in our heritage and success but our waters are paying the price for the demands we place upon it.
Think Before You Flush, a campaign operated by Clean Coasts (An Taisce) in partnership with Irish Water, are delighted to host a panel discussion on tackling one of the major global concerns for our oceans and the eco systems that call them home : marine litter. The Useless Project will join us on stage along with Caoimhe O'Carroll to chat about our connection to the ocean and discuss simple actions that we can all do, from our own homes, work, schools, and communities, to end litter entering our environment.
2. THE SOIL
Our soil and all its nutrients give us our plant life and is the main source of our food. The crisis of our food security and the balance to our system is a concern. How do we navigate the grief, fear and loss induced by climate change while keeping hope and activism alive? Friends of the Earth presents an expert panel on Navigating Climate Anxiety, featuring climate activist, Áine O'Gorman, clinical psychologist, Dr Eoin Galavan, youth climate activist, Aiyana Helder, and more. Climate anxiety is an understandable reaction to a very real problem, but how can we strike a balance between feeling these emotions and managing to take meaningful action to address the climate crisis? This panel discussion will address the challenge of climate anxiety through different perspectives and lived experiences.
3. THE SELF
"Be the change that you want to see in the world" – Gandhi
In this talk we explore the Self with Jen Healy and The Happy Pear hosted by Ciara Cronin. Here we will celebrate the magic of being human and what we can do to bring the best of ourselves to this magical planet. People are making a lot of noise about mental, physical and spiritual well being. These bunch are doing just that and bringing a load of people with them. They will be exploring what helps to support mental and emotional wellness in times of growth, change and challenge. Are the cracks in the self, really where the light gets in? How hard is it to express our authentic self in the world? How does minding our inner world support a better world? What exactly is a 'spiritual journey' anyway? These advocates will share insights and inspiration from their own bumps and forks on their journeys so far through life.
LINEUP, LINEUP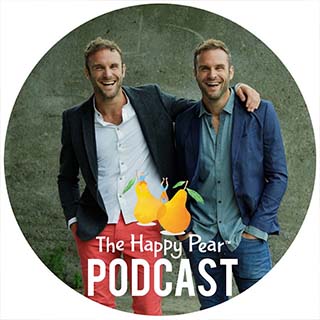 the happy pear
the happy pear
The Happy Pear started out back in 2004 with Steve, Dave, a tiny shop and a dream of helping people to eat more veg! Fast forward 15 years, The Happy Pear now consists of 4 cafes, 40 products, 6 online courses, 4 cookbooks, a farm, a roastery, hundreds of amazing employees and a community of over 1 million people living healthier! All that said, the mission remains the same, which is to help create a happier healthier world primarily through eating more veg but with also with a keen focus on lifestyle and philosophy towards health and happiness in life in general.
Rising early each morning and heading to Greystones beach to catch the sunrise,  the twins appreciate every day and really believe that the key to happiness is good health and a great support network. The goal is to create a community built around health and happiness, in an environment people find enjoyable and where they feel supported in their efforts to make change.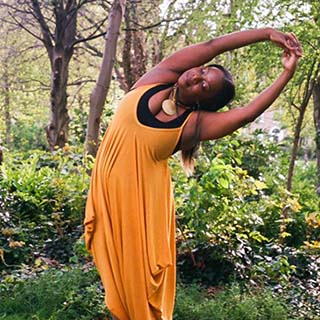 REGGAE YOGA - REETA CHERIE
REGGAE YOGA - REETA CHERIE
Reggae Yoga is the union of Music & Sound. Traditional Yoga Asanas are taught while sweet Reggae Music is being played. This practice encourages you to express yourself. Sway to the music, allow yourself to be free, dance your cares away. Speaking of dance, there are light choreographed moves to get you feeling Irie. Reeta is a 6 year 300 hour Accredited and Certified Instructor. Reeta Primarily teaches Hatha, Restorative, Yin & Vinyasa Yoga and we guarantee you'll get them all in one Reggae Yoga class. This is fun and energetic with a slow flow feel that focuses on deep breathing. Reeta's moniker is Just Breathe, afterall. Did you know Reeta Cherie is a DJ? That's right and she's personally picked and mixed the tunes for this class. Be ready to Feel Irie, Skank and Groove because she's not only got all the Moves, she's controlling the Tune Too! Reggae Yoga is guaranteed to get you moving and smiling, throughout. Reggae Yoga is suitable for all.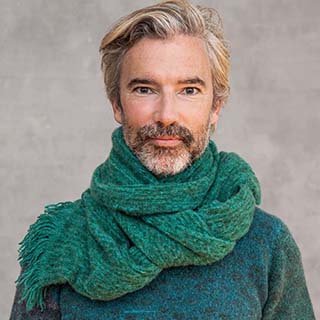 michael ryan
michael ryan
Michael Ryan's teachings draw from a wide experience of yoga, meditation, philosophy and a love of poetry and prose. His skill lies in his heartfelt articulation of the spiritual dimension of life through the practice of meditation and yoga while staying grounded in safe and harmonious postural alignment.
His teachings speak to the soul and journey into the many different layers of the Self. Michael is the yoga and meditation teacher to the Irish President, Michael D. Higgins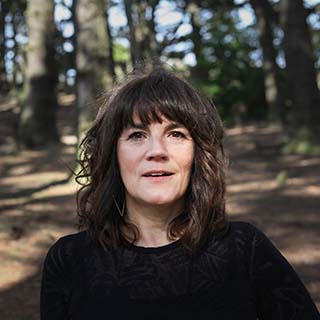 Mari Kennedy & Susan Quirke - Spring Equinox
Mari Kennedy & Susan Quirke - Spring Equinox
Mari Kennedy is a Celtic Wisdom Guide, Women's Development Coach, Integral Facilitator, a Mindfulness, Yoga and Embodiment teacher. Join Mari and Susan Quirke on the eve of the Spring Equinox. We will gather with one another in community as an act of subtle activism to meditate, breathe together, and do a simple ritual for ourselves and our world which is in crisis, flux and evolution.
www.marikennedy.com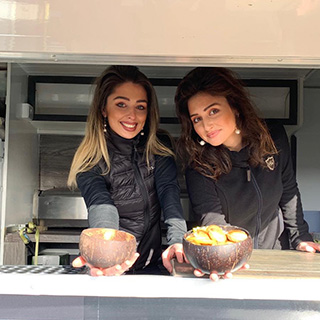 Viki's Artisan Pancakes & Coffee
Viki's Artisan Pancakes & Coffee
Come and get your Pancakes at #BreatheIRL
Anna and Vicky are owners of Viki's Artisan Pancakes @vikis_dublin, their story is simple. They are two sisters sharing one big dream: to open a unique, funky, and extraordinary café on four wheels. Viki's is home to serving exceptional specialty coffee and a variety of artful mini pancakes. It's all about making the ordinary extraordinary! Being food enthusiasts, they have been on the hunt for new and unique recipes for over a year. Their mini pancakes are among the best, made from carefully sourced local ingredients. Viki's pancakes are surprisingly low in calories and packed with vitamins and nutrients.
At #BreatheIRL, you can also try Viki's Vegan and GF pancakes.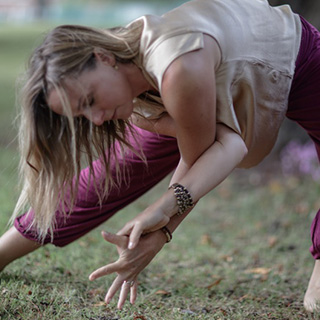 Lou Horgan
Lou Horgan
Lou Horgan, mama of two beauties, yogini and teacher of yoga has been sharing her insights and journey with her wonderful students in Dublin and beyond for over 19 years.
In that time she has built a reputation as a respected and experienced teacher with particular emphasis and expertise in yoga practices designed to align with the patterns in nature.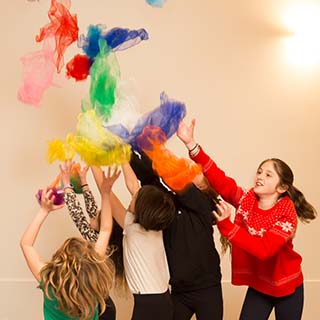 KID'S YOGA - ANNA WALSH
KID'S YOGA - ANNA WALSH
Anna's children's yoga classes create a fun and safe place for your child to enjoy themselves and learn practical tools to help them in today's busy and sometimes confusing world. Anna uses games, dance, stories and movement to allow your child to express themselves while also learning how to become body and mind aware. Through breath work the children learn how to cope with stressful situations; through talking circles they learn how to communicate, and through movement they learn how to become body aware and confident. While all the time having lots of fun.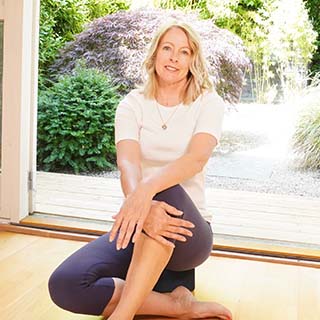 CIARA CRONIN
CIARA CRONIN
Ciara Cronin, BA, MA, ERYT500.
Ciara is a Mindfulness-based Psychotherapist, Yoga and meditation teacher trainer working in the private, corporate and voluntary mental health sector for over 20 years. Ciara specialises in educating yoga teachers, therapists and counsellors about yoga and mindfulness for mental health and trauma. She has led trainings, seminars and workshops in Ireland, Northern Ireland and the Middle East. Her classes and trainings bring together the latest findings in neuroscience and psychology, with the ancient teachings of yoga and Buddhism in the application of mindful presence, meditation and embodiment practices to alleviate symptoms of stress and trauma and to restore emotional balance, mental resilience, creativity, joy and whole health. In 2005 Ciara opened The YogaRoom in Dublin 4. As Director of their yoga and meditation teacher training programmes, she has graduated hundreds of yoga teachers since its foundation. Ciara brings a deep level of authentic spiritual practice to her one-to-one client sessions, her meditation, yoga classes and trainings. She seeks to support finding a compassionate, embodied relationship with our bodies, emotions, thoughts and path through life.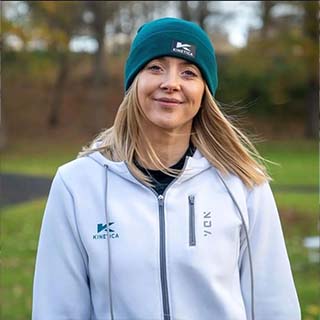 JEN HEALY
JEN HEALY
Jen Healy is a Yoga Meditation teacher, Neuroscience wellness coach, cacao and reiki practitioner, and overall wellbeing enthusiast. When I'm not teaching classes, I'm usually sea swimming in nature or lately guiding full moon hikes across the Dublin mountains.I am excited to bring you guys all my energy, for you to experience the deeply powerful and formative Yinyoga practice. With a powerful breath work session to finish. I have over 13yrs experience working frontline in mental health addiction and homelessness.
I hope you guys have an amazing experience of Human Connection and Gratitude.
DAVIE PHILIP
DAVIE PHILIP
Davie is a facilitator and trainer with Cultivate, the Sustainable Ireland Cooperative.  Since 1997 he has been active in Ireland promoting sustainability and community resilience. In 1999 Davie was a co-founder of the Ecovillage project in Cloughjordan, Co. Tipperary where he is based.  He coordinates the Open Food Hub at Cloughjordan Community Farm and chairs the Governance Circle of OFN Ireland, a user owned distribution platform. https://openfoodnetwork.ie/# .  Davie acts as a network weaver with ECOLISE, the European network for community-led initiatives on climate change and sustainability, where he is co-developing a local climate coach training programme.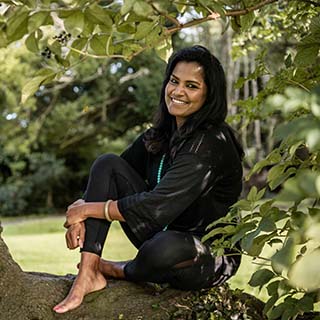 MANASI SRIDHAR
MANASI SRIDHAR
Born and raised in India, Manasi's yoga journey began in her teens. A sudden back injury meant that she had to resort to yoga for recovery. Not only did the physical aspect of yoga bring her body back on track, but yoga helped her in her journey to emotional maturity. Since then, she has loved being on the mat carrying along her beliefs of commitment that "anything is possible".
Manasi practices and teaches Vinyasa and Yin Yoga along with Meditation. Her classes are focused on synchronizing breath and movement, understanding physicality, meditation and self inquiry.
Her Mantra:
The best way to find yourself is to lose yourself in the service of others . – M K Gandhi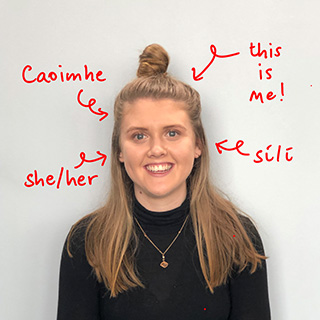 Caoimhe O'Carroll
Caoimhe O'Carroll
Caoimhe O'Carroll is a recent graduate of Dublin City University. She is currently Vice President for the Dublin Region in the Union of Students in Ireland and is enrolled on the An Taisce Climate Ambassador programme. Caoimhe is passionate about empowering young people to take action on global issues like climate change while also managing anxieties & activist burnout.
THE USELESS PROJECT
THE USELESS PROJECT
Geraldine and Taz are Co-Founders of The Useless Project, an awareness-raising and events collective that aims to show people that there's no need to feel useless in the face of the global climate crisis.
By sharing information with their passionate and enthusiastic Instagram community, as well as hosting regular virtual webinars and workshops with schools and business (both around Ireland and internationally), G&T give people a fresh perspective on what it means to be 'sustainable' in modern times; showing that long term, positive change can happen when people, governments and businesses work together to connect more and use less.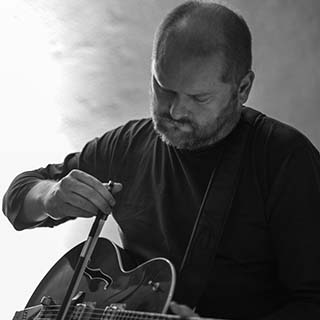 MATTHEW NOLAN - SOUND BATH
MATTHEW NOLAN - SOUND BATH
Matthew Nolan is a Dublin based musician, composer, academic and curator. Since 2015, he has produced new work in collaboration with some of the finest musicians around, both Irish and international. He has worked on commissions from a range of prestigious performing arts institutions, including: National Gallery, BAM and the Film Society at Lincoln Centre in New York, The National Gallery of Art in Washington D.C., Kilkenny Arts Festival, Bram Stoker Festival and the St Patrick's Festival. He is developing two major new works for 2022 – with the MoLI in Dublin and the Film Society at Lincoln Centre in New York.
Aine O'Gorman
Aine O'Gorman
Climate activist, former university divestment campaigner and former Head of Activism Support in Friends of the Earth
Bio: Áine O'Gorman is a climate justice activist who has been involved with groups and people of all ages campaigning, strategising and caring for each other for the last 10 years. She has both experienced climate anxiety/stress and burnout herself and with others. She thinks that play, community, care, imagination and shared understandings of wellbeing and support strategies are crucial to help us build the world we want.
DR. EOIN GALAVAN
DR. EOIN GALAVAN
Dr Eoin Galavan is the vice chair and secretary for the 'Addressing Climate and Environmental Emergency' special interest group with the PSI. This groups primary goal is to raise public awareness of the psychology of climate change, climate inaction, and the psychological consequences of climate change by engaging in consultation with government bodies, key stakeholders and a wide variety of organisations. Dr Galavan is currently a Clinical Tutor, Senior Supervising Psychologist and Lecturer on the Clinical and Counselling Psychology Doctoral Training Programs in Trinity College Dublin. Eoin is a Chartered Clinical Psychologist and Associate Fellow with the Psychological Society of Ireland.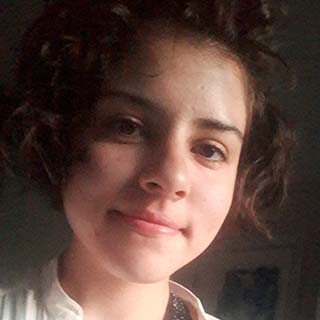 AIYANA HELDER
AIYANA HELDER
Aiyana is a youth climate justice activist who took a step back to recover from burnout recently. Over the years Aiyana has worked on various projects for broader knowledge and understanding of both the threat posed by the climate crisis and how it interconnects with and exacerbates issues of systemic injustice globally. Aiyana worked with Friends of the Earth last year, on a panel discussion called 'Hopeful Chats About Climate Change', that aimed to motivate activists everywhere and combat crippling eco-anxiety.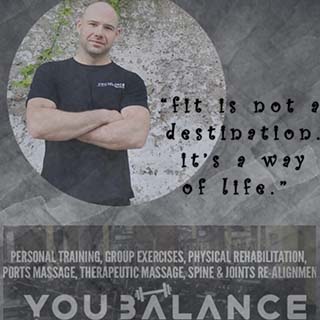 DAMIAN PAINTA
DAMIAN PAINTA
Hi everyone, I'm Damian! I am qualified Personal Trainer and Sport Therapist. I hold internationally-accredited certifications. What I do is my passion, my hobby and the way of life. I started off from learning martial arts at the age of 7, and later joined a local gym at the age of 16. Working out at the gym and training martial arts has always given me a lot of fun and enjoyment. I know how things can be tough from time to time and how difficult is to find the motivation to exercise and get in shape. I have necessary knowledge, skills and confidence in what I am doing. If you know what you want to achieve but you don't know how to do it safely and properly I can help you reach those goals. Whether it's pain or weight management, increasing your strength or mobility, sport specific exercises or hypertrophy, functional training or anything else you can contact me, visit my Facebook page or send an e-mail and I will do my best to help you out! And remember, If we both give 100% from ourselves you will reach your goal sooner than you think.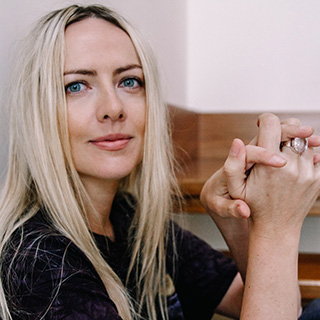 Susan Quirke
Susan Quirke
Susan Quirke is a meditation teacher, speaker, and a leader of mass meditation experiences. Join Susan and Mari Kennedy on the eve of the Spring Equinox. We will gather with one another in community as an act of subtle activism to meditate, breathe together, and do a simple ritual for ourselves and our world which is in crisis, flux and evolution.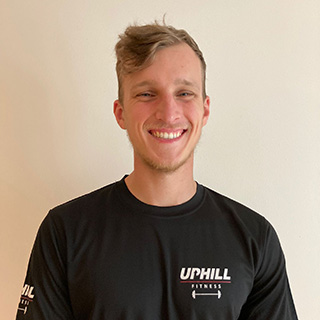 Daniel Hill
Daniel Hill
Well, the name's Dan and I fell in love with fitness as a young lad wanting to be the biggest and strongest guy in the gym.
Even though i still have a long way to go to ever the biggest guy in the gym, I love to exercise and focus mostly on a strength oriented style of training.
I've been told by clients i'm a friendly and approachable guy, so if you have any questions regarding fitness or you need some advice on how to get fitter and stronger, or even just fancy a chat, come check me out at this year's breathe festival!
I'll be over by the stage, See you there!
Ocean Rebellion Ireland
Ocean Rebellion Ireland
A cohort of individuals whose passion for marine life and the health of our seas, has led to the formation of Ocean Rebellion Ireland. Our work revolves around the ocean. The protection of marine creatures is one of our main priorities, and we have carried out actions in this area. The By-Catch Parade is one such example. Other priorities are to highlight the need for proper marine protected areas (MPAs), malpractices within the fishing industry and pollution of our water courses through discharging of raw sewage and other sources of pollution. We focus on bringing awareness to the failings and injustice, within Ireland's current fishing industry.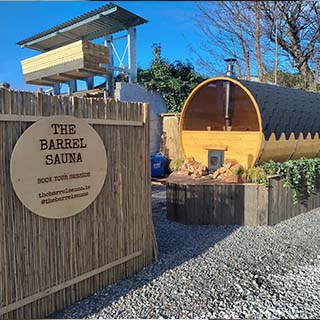 BARREL SAUNA
BARREL SAUNA
Come get your sweat on, bring the swimmers and a towel, ice baths and hot sauna. So so good for your body, especially if you over did the Paddy's Day celebrations. The Barrel Sauna is a family run business and  the culmination of over 20 years of sweating, 10 years dreaming and a year of hard work. Established in 2021, it is born out of a passion for saunas. We aim to reintroduce sauna use to the community as a regular practice and provide a safe space for people to learn more about sweating and how it can be of benefit in their own life . The sauna is a place for people to relax, release, recover and reconnect. We are currently based in Dublin City but also visiting other parts of the country on request.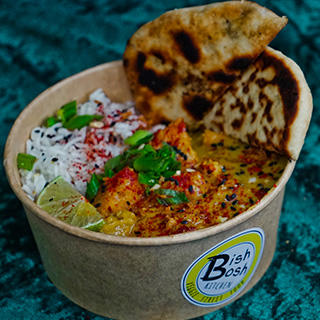 BishBosh Kitchen
BishBosh Kitchen
Tasty, colourful veggie street food. The aim of the team at BishBosh is to have fun with food, and have you walking away with a smile on your face and a happy belly.
Using locally sourced ingredients and an environmentally conscious outlook the team at BishBosh hope to do our bit to getting people on the veggie buzz.
Always good vibes and the chance of a dance at the BishBoshKitchen.
PRICES
General Admission on Friday – €10
General Admission on Saturday 19th – €10
10am – 1pm OPEN AIR YOGA ONLY
FRIDAY ACTIVITIES
10:00-17:00
Barrel Sauna (last session 16:30)
10:00-10:50
Michael Ryan – Breathwork & Yoga
10:30-11:15
Anna Walsh – Kids' Yoga
11:00-11:50
Lou Horgan – Yoga
11:45-12:30
Anna Walsh – Kids' Yoga
12:00-12:50
Jen Healy – Yin Yoga & Breathwork
MAINSTAGE
13:00
The Sea – Talk with Clean Coasts Campaign – Think Before You Flush
13:45-14:00
Meditation
14:00
The Soil – Talk with Friends Of The Earth
14:45-15:00
Meditation
15:00-16:00
The Self – Discussion hosted by Ciara Cronin
16:00
Reggae Yoga
16:45
Close
SATURDAY ACTIVITIES
10:00-13:00
Barrel Sauna (last session 12:30)
10:00-10:50
Manasi Sridhar
10:30-11:15
Anna Walsh – Kids' Yoga
11:00-11:50
Mari Kennedy & Susan Quirke – Spring Equinox
12:00-12:30
Matthew Nolan – Sound Bath